Overview
Clipstone Investment Management is a real estate investment manager specialising in the UK industrial sector. Our team of experienced asset and fund managers draw on their strong history within the sector to secure superior returns for both private and institutional investors.
Our approach to responsible property investment is fundamental to our success as it ensures that we factor in material environmental, social and economic (sustainability) issues into our investment and property management strategies, helping us to manage out risk and extract additional value from our properties wherever possible. We are also committed to strong governance procedures within our own corporate operations. The diagram below sets out this approach, which is described in more detail in the following sections.
Our Approach
 
Building a resilient portfolio
It is important that we identify material sustainability risks that may affect the value of the properties when acquiring new assets and also when managing properties. Our single-let distribution centres are predominantly acquired with sitting tenants and we take an occupier-led approach that ensures our properties meet the expectations of our tenants with respect to sustainability. For our multi-let industrial estates our approach focuses on managing environmental and social risks and opportunities through risk assessments and upgrade plans that are an integral part of our refurbishment and maintenance processes. Primary risks and opportunities considered include:
Climate change risk: We review the potential long-term impact of this global issue on asset value in line with growing investor awareness and appetite for low carbon infrastructure and climate change adaption strategies.
EPC risk: Energy Efficiency Regulations 2015 for England and Wales mean that properties with an EPC rating of F and G will no longer be able to be let after 2018. Our acquisition process identifies risks associated with this legislation and puts in place appropriate screening and upgrading measures to ensure that rental income is sustained for all our assets regardless of their use.
Environmental assessment: We assess the environmental conditions of all assets that are considered for acquisition to ensure that environmental risks, such as landfill, soil and water contamination, are recognised.
Flood risk: All our assets undergo a comprehensive flood risk assessment prior to acquisition.
Renewable energy: When acquiring assets we investigate opportunities for on-site solar photovoltaic installations.
Improving Performance
Our strategy focuses on investment in properties to enhance their appeal to occupiers, improve rents and secure income over the long-term. Clipstone is committed to improving environmental performance and we comply with and/or exceed the requirements of all relevant laws and regulations, including those governing energy efficiency.
At our multi-let industrial estates, we identify opportunities for improving environmental performance to reduce operating costs for our tenants. During refurbishment we seek to enhance the energy efficiency of our assets through the use of external cladding and improvements to heating and cooling systems. Our refurbishment schedule has been developed to manage out EPC risk associated with the Energy Efficiency Regulations 2015.
Active management
We are known for our hands-on, customer-focused approach to asset management. During operation we are committed to improving the measurement of energy and water consumption and waste generation at our assets in line with international reporting standards where possible. In addition we offer our tenants the opportunity to engage with us surrounding their energy use and will explore opportunities with tenants for installing solar PV where appropriate.
Long-term FRI lease agreements at our single-let distribution centres mean our scope to influence the performance of these buildings is limited, but we support tenants in applying their own environmental management systems and policies. We remain receptive to green lease clauses in lease renewals and rent reviews and will pursue these with like-minded tenants.
Raising capital
We seek to attract investment from a broad range of investors. Therefore, we will engage and comply with relevant requirements that seek to screen out investments on unethical and unsustainable grounds. As part of this process we will ensure that we keep a record of our tenants' operations at all of our properties and make this available to investors focused on Socially Responsible Investment (SRI) upon request. To enable investors to make informed decisions, we will be transparent about our corporate governance and responsible approach to investment through the publication of this policy and through our reporting procedures.
Running a responsible company
We have the appropriate governance systems in place to ensure that we uphold our fiduciary duty to our investors. The governance relates to the mandates we run, but also to Clipstone Investment Management itself, where we have appointed a non-executive chairman to our advisory board. The assets and mandates we manage comply with the highest level of corporate governance, including those aspects of the business relating to sustainability. Our compliance check system for our assets and mandates comprises a range of monthly risk and portfolio assessments which are regularly reviewed by the independent entities that oversee each fund. Clipstone Capital is our regulated entity and is monitored by the Financial Conduct Authority.
We are also committed to providing our employees with a safe, healthy and productive work environment that supports their professional development and career progression. In addition, we will endeavour to minimise the environmental impact of our office operations through the monitoring of waste, water and energy.
Our commitment to responsible governance is further demonstrated by the designation of our Chief Executive Officer as the board member responsible for delivering our RPI policy.
Declaration
This policy has been ratified by Clipstone's board and will be reviewed on an annual basis. Chief Executive Officer Toby Dean is responsible for implementing this policy and ensuring compliance for all business operations.
Signed on 22 November 2016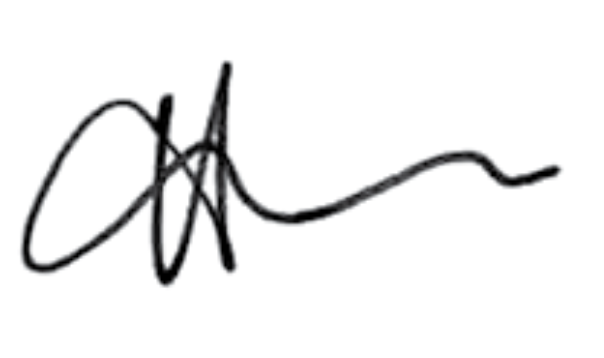 Toby Dean – CEO